Keeping Your POS System Technology Up To Date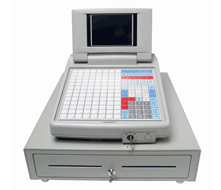 If your POS system runs on hardware that is shy of a decade old, you could be heading for trouble. Old POS software and hardware that hasn't been updated leaves a restaurant POS system vulnerable to a number of easily preventable issues, including temporary downtime or a complete breakdown.
As any restaurant owner can tell you, time is money. If your POS system were to go down or permanently break for any reason, it could cost you hundreds of dollars in sales on a busy day as servers are unable to take customer payments. Even worse, if your restaurant POS system gave out in the middle of a rush, you'd have dozens of unhappy customers on your hands when servers can't input orders or check out customers.
Limited POS hardware should be replaced
Right about now, you may have one burning question on your mind as a restaurant owner: When does my POS software go out of date?
Depending upon the vendor that you purchased the software from, frequent updates are likely to be available – as long as you stay consistent with routine POS support. However, if your POS system is years old, and you no longer have contact with the vendor, your POS system technology could be sorely in need of an update.
If the technology and design of your POS system is no longer relevant to the restaurant industry, it may be time to purchase new hardware altogether. This will give you the opportunity to start a relationship with a new vendor that can offer regular maintenance and software upgrades to keep your system running smoothly.
The purchase of new hardware will also supply your restaurant with additional POS terminals that may be much-needed as your restaurant expands and takes on more employees.
POS software upgrades provide access to more features
Regular POS software upgrades will allow a restaurant to take advantage of a number of cutting-edge features that have been recently introduced to the market, including self-service cash registers, interactive on-screen menus, and even tableside tablet ordering.
Although it may be tedious to upgrade software and retrain staff members in basic POS processes, upgrading a POS system with restaurant growth is to be expected. Many vendors will provide POS software upgrades for free within a service contract or may charge an additional annual fee.
For this reason, it's important to start out with restaurant POS software that provides the basic functions you need but is also designed to grow with your business. POS software should be able to input orders, generate reports, process payments, and manage accounting.
From there, regular software upgrades will give your restaurant the opportunity to stay on trend in the food service industry by catering to customers with new features that improve each dining experience.