Let Online Ordering Allow Your Restaurant to Pick Up Success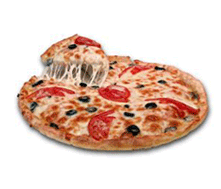 The take-out menu is, perhaps, the very essence of convenience. Customers simply call their favorite restaurant, place an order, and then sit back and relax while their meal is prepared and delivered to their door. Still, as convenient as that may be, it can be improved upon. Online ordering is the next logical step in customer service for the restaurant industry, and it's something that has become particularly popular with the public. Not only is online ordering more convenient for the customer, it is more accurate and efficient for the restaurant itself. Integrating an online-ordering feature into your POS system makes it easier to engage in suggestive selling, increases the efficiency and accuracy of take-out orders, and allows restaurant owners to track sales patterns and customize marketing strategies.
Lest you think this is beyond the scope of your restaurant, consider the many and varied business models that can benefit from a point of sale system that supports online ordering. Naturally, a few common types of restaurant spring to mind – pizza parlors, Chinese and Japanese take-outs, Mexican and Italian eateries, and even barbecue restaurants. But online-ordering through an integrated POS system can support and enhance many other types of businesses. Small cafes and sandwich shops can use them to streamline the lunchtime rush, allowing customers to place their orders online and freeing up the business' phone lines and staff. Bakeries can take advantage of online-ordering software to take advance orders for special occasions, ensuring that all orders are tracked and accurate until they are delivered to the customer. Even food trucks can benefit from online ordering by advertising schedules for entertainment and business districts, and taking advance orders for delivery or pick-up. For restaurants looking to expand their business and boost their revenue, online-ordering software is a major step in the right direction.
Point of Sale (POS) System for Ordering Online
As we have seen, a POS online ordering system can deliver a wide range of benefits to a variety of restaurant types. But those benefits go far beyond simply improving the customer experience, though that should always be job number one for any restaurant. Let's take a look at what an online-ordering POS set up can do for your restaurant.
Increase Sales: Restaurant owners typically rely suggestive selling to increase sales both in house, and via phone orders. However, this depends on the talent of the staff to successfully upsell an order. An online ordering system can be customized to include selling prompts to encourage customers to increase their orders. Moreover, because customers can take their time placing their orders, they are more likely to be influenced by selling suggestions.
Improved Accuracy: Online ordering reduces misunderstandings between customers and employees that can lead to food preparation errors. Online ordering also allows orders to be transmitted directly to the kitchen, eliminating further opportunities for miscommunication. This cuts down on errors in take-out orders, saving both time and money.
Greater Efficiency: An online ordering system will free up your employees to handle the influx of orders coming in, creating a greater level of efficiency. Time is saved and more customers can be accommodated. This is not just good for the restaurant's bottom line. Greater efficiency and speed results in happier customers.
Building a Customer Base: A POS system with online-ordering features allows you to build a comprehensive data base of your repeat customers. When a new customer places an order, their information is added to the data base. This information can be used to streamline operations, evaluate delivery areas and performance times, and optimize direct marketing strategies (rewards programs, coupons, etc).
Real Time Analytics: One of the keys to operating a successful restaurant is knowing what your customers want and responding accordingly. A POS system with online ordering allows you to track sales trends so you can make menu adjustments, devise appropriate promotional campaigns, and actively respond to your patrons' needs. All of which increases the potential for repeat business.
Finding the Right System for your Business
Just as there are many different types of restaurants, each with their own individual needs, so there are many different types of POS systems offering online-ordering support. For best results you want to find the system that best suits your business model, while allowing for customization and upscaling as your business grows. When shopping for a POS system with online-ordering capabilities there are a few key points to consider. Naturally, price will be upper most in your mind, but you should balance the set up costs against the features offered as well as the availability of product support. You will also need to consider any hardware or software upgrades that may need to be made. Regardless of restaurant type, you will be best served by an online-ordering system that allows for easy updates and customization, and that provides social networking support to better reach your customer base. You should also take a close look at the user interface. This should be easy for your employees to learn quickly, and ideally you should be able to modify it to accommodate and changes in daily operations.
Finding the right online-ordering system will take some research, but we can get you started with a few choice examples from our catalog of vendors.
Revel: Revel offers an ideal system for small to mid-sized restaurants. Set-up costs are moderate, and hardware needs are minimal (often as basic as a cash drawer, printer, and internet connected iPad or tablet). The online menu is easy to customize, and the system supports multiple payment options (including Apple Pay). The system is integrate with Google Maps, making it a perfect choice for restaurants offering fast and efficient delivery services.
Toast: Mom and Pop restaurants looking to integrate an online-ordering feature into their POS system will find Toast to be the perfect choice. Toast offers an easy to design and modify online menu, which they will host for you. Orders and deliveries are simplified with Toast's unique work-flow software. Set-up costs are minimal. Toast charges a monthly subscription fee for their services and support, and there are no commission fees on customer transactions.
Brilliant POS: Brilliant offers POS systems for a wide range of restaurants, including quick service and delivery specialists. Their Aldelo software is, perhaps, best suited for restaurants looking to incorporate online ordering into their business model. Aldelo offers an easy to customize menu, direct kitchen communication, and support for repeat customer profiles. Aldelo also makes it easy to keep in touch with your customer base through social media promotions.
Serving Your Repeat Customers
One of the most important benefits of any POS system is the way in which it can maximize restaurant efficiency. But that efficiency will go for naught if you fail to deliver a positive customer experience, and incorporating an online-ordering feature is a great place to start. Customers crave convenience, and an integrated online-ordering system delivers that and more. Your POS system can be designed to allow customers to store their personal information onsite, so that ordering can be faster and easier than ever before. No more entering phone numbers and addresses for the umpteenth time. But an online ordering system can do much more. It also allows you to sell directly to each individual customer, according to their tastes and buying habits. This is good for you and your bottom line, but it's also great customer relations. It says to the customer we value your business, we pay attention to what you want, and we can offer some informed suggestions about our other menu items. Add to that the ability to offer loyalty rewards for valued customers, all with the touch of a button, and you have a customer experience that's sure to keep them coming back for more.
Now that you know what online-ordering can do for you and your restaurant, it's time to take the next step. We at Restaurant POS Central are ready to help you find the online-ordering system that best suits your restaurant's needs as well as your business ambitions. From initial costs and set up, through to menu design and employee training concerns, we'll use your input to find the ideal POS software to get your restaurant online and taking customer orders. We can accommodate larger restaurants with multiple locations, looking to leading POS vendors like TouchBistro and Brilliant to supply the suitable point of sale solutions. We are also experienced matching smaller, mom and pop, establishments whose unique needs can be met by POS systems from Toast and Lightspeed. Let our expertise be your guide, and we'll soon have you outfitted with a state of the art POS system that will boost your restaurant's sales, improve your employee's productivity, and generate the kind of repeat business that builds a strong and ever growing customer base.