24/7 POS Support Can Prevent Costly Downtime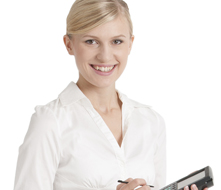 One of the chief benefits of a point of sale system is the ability to streamline operations, increase productivity, and ultimately boost profits. But if that POS system crashes or goes down for any reason, business operations can grind to a halt. Orders can't be processed, customers can't pay for their meals, and fresh patrons will have to be turned away from the door. At times like these POS technical support is vital, and the level of that support can be the difference between getting back up and running quickly or suffering an extended period of downtime. For restaurant owners, POS support should always be a key concern when choosing a new POS system for their business.
Of course, it's important to understand exactly what tech support for POS systems covers in order to understand how important it is as a selling feature. As a general rule, POS support should include four key components.
POS System Training: As intuitive as many POS systems can be, support for the training of management and employees should always be included.
Onsite Maintenance: Regular maintenance is vital to keeping any POS system's software up to date and running smoothly.
Optional Offsite Backup: Like any software based system, it is important to have data safely backed up in case of emergency. Many POS systems back up automatically to the Cloud, so important data can be retrieved and a full system restore can be completed should the system crash.
Remote Assistance and Support: Technical support is critical when a POS system goes down, and it is not always possible to wait for an onsite support team to come to your rescue. In the highly competitive hospitality industry time is of the essence, and you should have access to assistance and support when you need it.
Round the Clock POS Support Makes All the Difference
Most POS systems on the market offer some degree of technical support, but the quality and availability of that support is the real question at hand. Having a support team that can only be reached on weekdays from 9 AM to 5 PM isn't good enough, especially in the hospitality industry. Peak times for a vast majority of restaurants are at odds with 'standard' work hours, and more often than not technical support will be called upon late at night or on a weekend to resolve a crisis. For example, a sudden power surge might knock your POS system offline, essentially shutting down operations across the board. Perhaps your credit card readers have failed, and are unable to connect to the network for authorization. Either of these scenarios can cripple a restaurant on a busy night, and if unresolved can lead to major financial losses. At times like these, you can't wait til morning, or muddle along for the next 24 to 48 hours hoping a representative will get back to you. In a crisis, you need to have a support team that is on call and ready to assist you in any way they can to get you up and running as quickly as possible. In short, you need round the clock support.
Of course, it's not always about crisis management. A good POS support team should also be available to help with questions regarding the system's initial set-up, software and hardware maintenance, and employee training sessions. But again, due the nature of the restaurant industry, support for even non-critical issues is likely to be needed at odd hours, making it all the more important that your support team be available 24 hours a day, 7 days a week.
Choosing the Right POS Tech Support
Clearly, 24/7 POS support is critical in the fast-paced restaurant industry. That being said, it's also important to understand just what type of support you are getting for your investment. When choosing a POS system, and the technical support that comes with it, the following questions should be uppermost in your mind.
Does the Vendor Understand the Hospitality Industry?: This is key, because a restaurant's point of sale needs are different from other retail establishments. A one size fits all approach is rarely suitable for a high traffic restaurant.
Does the Vendor Offer Live Support?: Live support is critical. Automated help lines rarely offer the technical support you need. Ideally, the support team should be able to remotely access your POS system to troubleshoot any problems and effect a solution.
Is the Support Staff Knowledgeable?: Your POS support team should be highly trained, with hand-on knowledge of your system and its software.
What is the Average Support Answer Time?: This is a key question, and the vendor should be able to supply a standard response time for their support service. For instance, some POS vendors advertise a 30 second response time with an estimated 10 minute call completion.
Is POS Support Direct, or Does it go Through a Phone Tree?: It's important that you are able to contact your support staff directly, without going through an automated response filter.
To give you a better idea of the type of POS system support that should be available to you, lets look at a few of the top vendors in the industry.
Bevo POS: Bevo is a POS vendor with years of experience serving both the retail and restaurant industries. They provide direct access to technical support 24 hours a day, 7 days a week. Help is available both online and by telephone. Bevo's POS systems are fully redundant and backed up to the cloud, minimizing the chances of downtime and making it easier for support staff to troubleshoot any problems and devise a solution.
Ambur POS: Ambur is entirely focused on the POS needs of the restaurant industry. Their iOS based POS systems comes with round-the-clock support. Troubleshooting is handled by a highly trained support team who are quick to respond to customer concerns. Regular software updates are designed to respond to, and to address, the specific needs of restaurant owners and employees. System data is automatically backed-up to the cloud for increased safety and enhanced performance.
Vivonet: Vivonet offers POS systems for a variety of different restaurant types, from full service to quick service. Their 24/7/365 support team provides quick solutions to difficult problems, with a focus on getting customers up and running again as soon as possible. Vivonet has one of the highest customer satisfaction ratings, earning a 9 out of 10 for their technical support staff.
Technical support is a key consideration when shopping for any POS system, but particularly for those in the hospitality industry. When trouble looms, time is of the essence, and your POS support staff should be ready and able to troubleshoot any problem and get your system up and running so you can return your full attention to the business at hand – keeping your customers happy. Here at Restaurant POS Central we have partnered with the top POS vendors in the industry. Our goal is to help you find the point of sale system with the kind of support staff you need to realize even greater success in a highly competitive market.